Static Var Compansation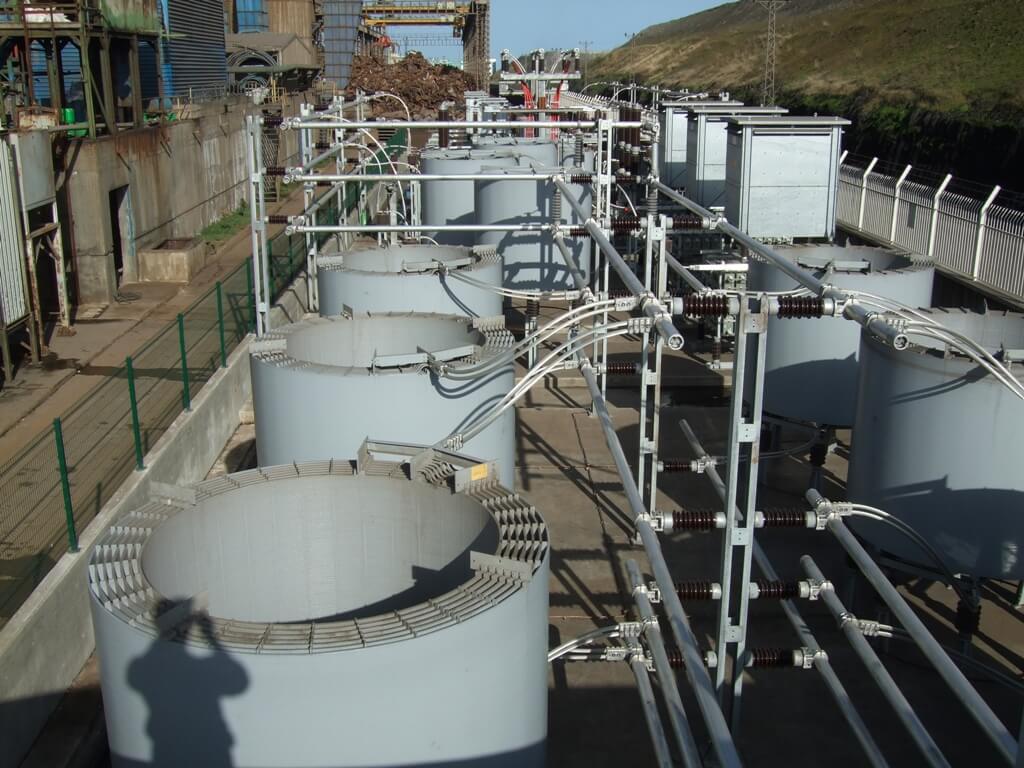 SVC is the abbriviation for Static Var Compensation. In other words, SVC is Compensation, which is made with Static switching. Static switching is made with thyristors.
SVC system is necessary for systems, with changing in short range load. For example, for energy quality on a chemical plant with constantly changing load, but generally remaining on similar levels, instead of SVC sistem, another solution can be find; but in Electric Arc Furnace system with constantly changing load, another solution, except SVC is not possible.
A SVC system with the help of very fast reactive power compensation reduces mains voltage fluctuations & flicker effect to low values. Reducing of voltage fluctuations leads to increase of production.
A typical SVC system consists of TCR (thyristor-controlled reactor) group & harmonic filters. Harmonic filters are disigned & produced according to consumption system and mains values to reduce current & voltage of system harmonics to low values.
The advantages of an electric system with SVC plant:
Energy quality improvement,
Reactive energy compensation,
Reducing of harmonics,
Flicker reduction,
Voltage stabilization,
Wastes reduction,
Increase of performance,
Increase of production,
Increase of capacity of energy transmission & production plant.
Egesim SVC Systems :
Dealing with SVC systems requires high engineering knowledge & experience. Egesim company has made and makes many SVC plants. If needed, we work on SVC with world-famous experienced specialists from Europe. We constantly keep in touch with our partners.
None of disigned and installed by our company SVC plants, caused any problems till present time.
We specialize in disign, supply, installation & commissioning of SVC plants; which are capable to resist problems in either emergency-maintenance of necessary equipment, or automation, control & protection systems.
Thus, the important reasons for preferring Egesim are our experience, our good partners & our expert specialists in SVC area.