8ME Metal Enclosed Medium Voltage Panels – 36 kV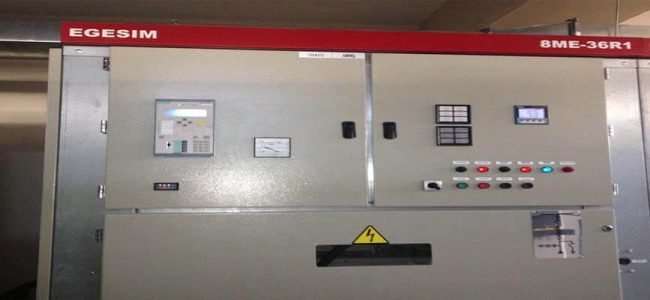 We produce panels of 8ME-36R1 series for use in distribution systems till 36 kV, industrial plants, complied with international standards IEC 6271-200, with type test certificates.
This panel consists of distributed Metal Enclosed air insulated units with withdrawable vacuum switching element.
It provides long time high performance due to vacuum circuit breaker technology.
There is a possibility of adding or removing of a unit in time.
Because of bolted drive shaft, one person can eject the switch cart out of the panel.
The cubicle is designed with body 2-2,5 mm of zinc-galvanized sheets, indoor type, with IP4X protection class.
INNER DESIGN OF 8ME-36R1 CUBICLE