Engineering & Projecting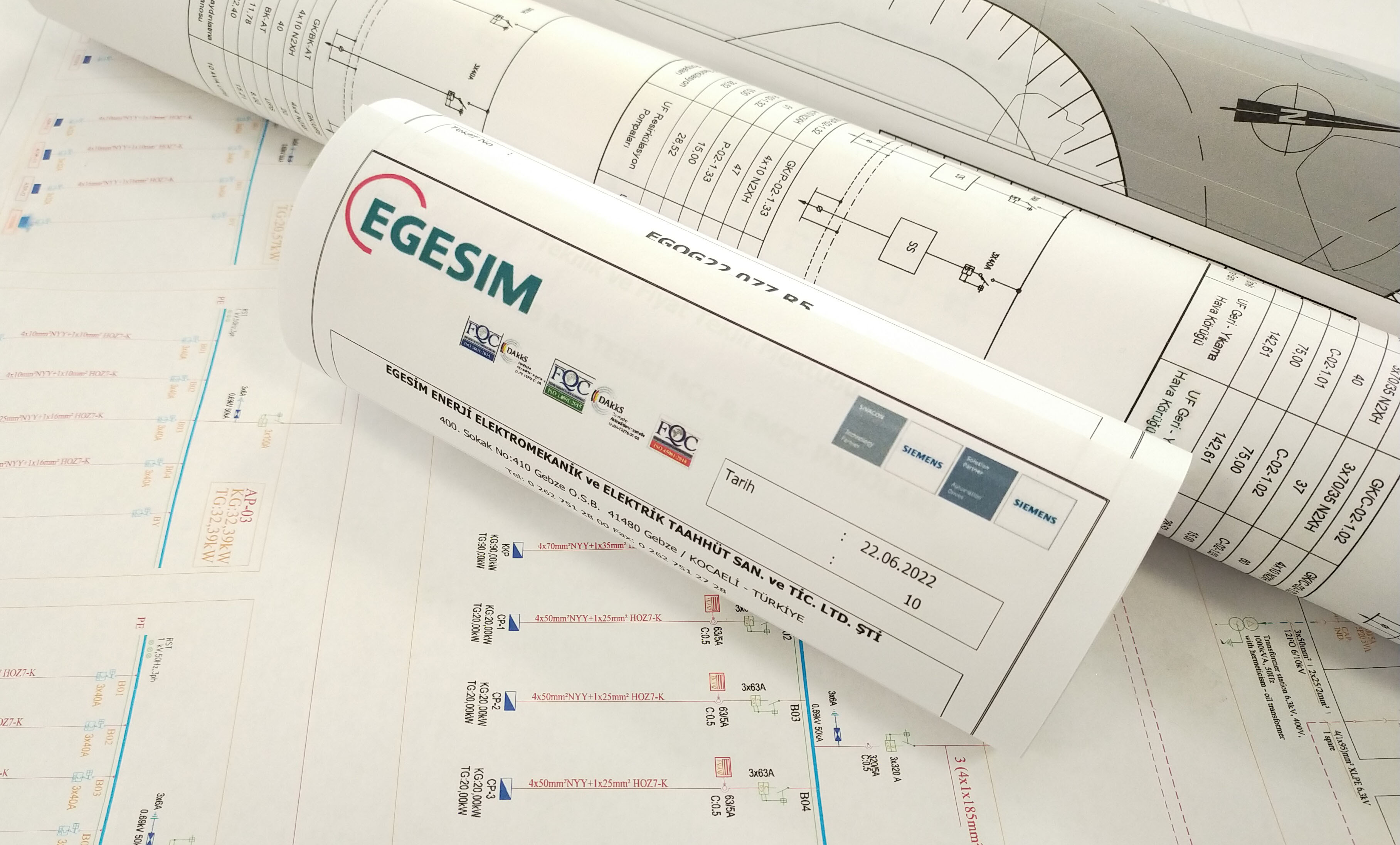 Egesim as Industrial plants Project & Commitment Group, Siemens Authorized Panel Producer and Siemens Solution Partner performs turn-key projects of facility works and contracting services.
Egesim company has carried out big turn-key projects in Iron&Steel, Paper, Packing, Textile and Energy industries, particularly the following solutions:
Melting shops,
Bar mills,
Section mills,
Paper and Carton industries,
Cement and Lime Production Plants,
Packing & Packaging,
Textile,
Air Compressor Plants,
Petroleum Chemicals Industry,
Paint & Chemical Industries,
Airport Fuel Hydrant Systems,
Food & Tobacco,
Open and Closed Cycle Water systems,
Wastewater Treatment Plants,
Feldspar Processing Plants,
Automative,
Glass Industry,
Oxygen Plants.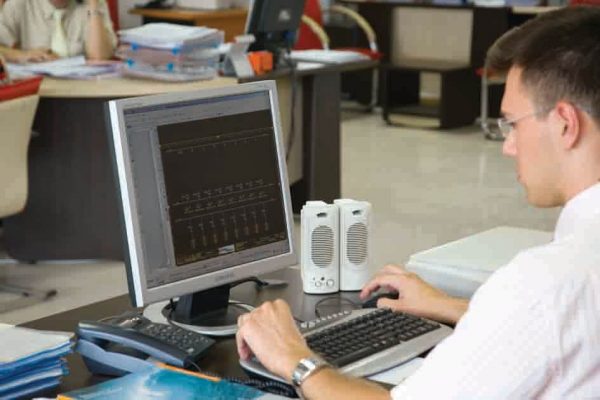 Engineering
In our engineering processes we mostly use Siemens SIGRAPH, ETAP & ELCAD programmes. In the scope of our turn-key projects we provide High Voltage, Medium Voltage and Low Voltage short circuit calculations, earthing and lightning protection facilities & lightning, socket & UPS lines projecting services. General engineering services:
Basical & Detailed Engineering,
Factory Production Tests,
Field Hot & Cold Tests,
Commissioning,
Installation and Installation Supervision,
Documentation,
Training,
Technical Support,
PLC, SCADA, HMI software and programme software.
High Voltage Plants (132 kV – 154 kV – 220 kV – 380 kV)
Supply & installation of stepdown station main and auxiliary equipment,
Circuit breakers,
Disconnectors,
Current & Capacitive Power Transformers,
Surge arresters,
Mechanics manufactoring,
Low Voltage control, energy monitoring & SCADA systems,
SVC & Harmonics Filter Plants (6,3 kV – 20 kV – 36 kV),
Static Var Compensation Systems,
Water-cooled thyristor units,
Reactors,
Condensator groups,
DC Large Drive Harmonics filter cycles,
Low Voltage control circuits.
Medium Voltage Plants (3,3 kV – 36kV)
Electrical Arc and Ladle Furnaces RC filter & surge arrester circuits,
SIEMENS 8BT1-12 kV Metal Enclosed Panels,
SIEMENS 8BT1-36 kV Metal Enclosed Panels,
SIEMENS 8BK20-24 kV Metal Clad Panels,
EGESİM 8MC-12 12 kV Metal Clad Type Test Certificated Panels,
EGESİM 8ME-36 36 kV Metal Enclosed Type Test Certificated Panels,
EGESİM 8MC-36 36 kV Metal Clad Type Test Certificated Panels,
Energy monitoring & SCADA Systems.
Low Voltage Plants (0,4 kV – 0,69 kV)
Siemens SIVACON Distribution Panels,
Siemens 8PU-152 Typed Panels,
Siemens 8PU-011 Typed Withdrawable Panels,
EGESİM RIGEL AG Distribution & compensation Panels,
Power and Energy Distribution Systems,
Industrial Plants Distribution & compensation Panels,
Distribution & compensation Panels for Commercial Building of high quality,
MCC Motor Control Panels,
AC – DC drive Panels,
LV Harmonics Filters Compensation Systems,
Automation & Monitoring
MCC Motor Control Center Panels,
PLC and Distributed I/O Sistems,
HMI (SCADA and OP applications),
Profibus, ProfiNet & Ethernet Nets,
Fiber Optic Nets,
Energy Monitoring Systems,
Computer & Server Cabinets.
Some of our specialized fields in heavy industry applications:
Electrical Arc Furnace automation & electrode regulation,
Ladle Furnace automation & electrode regulation,
Induction Furnace automation,
Continuosly Casting Machine automation,
CCM electromagnetic & radioactive mold level control & level measuring systems,
CCM Magnetic Mixers,
Additive materials automation (scrap basket and ladle furnace),
Dust collection plant electrics & automation,
Water plant electrics & automation,
Wastewater treatment plant automation,
Bar mill & section mill furnace automation,
Glass furnace automation,
Rolling mill automation (hydraulics, cascade control, loop control, tension control, etc.),
Melt shop & Rolling mill cranes (charge, casting, ingot cranes, scrap yard cranes),
Industrial type cranes,
Port cranes (RTG, RMG),
Wrapper & unwinder applications,
Machine automation,
Energy Monitoring Systems.