8MC-Metal Clad 12-36 kV Withdrawable MV Panels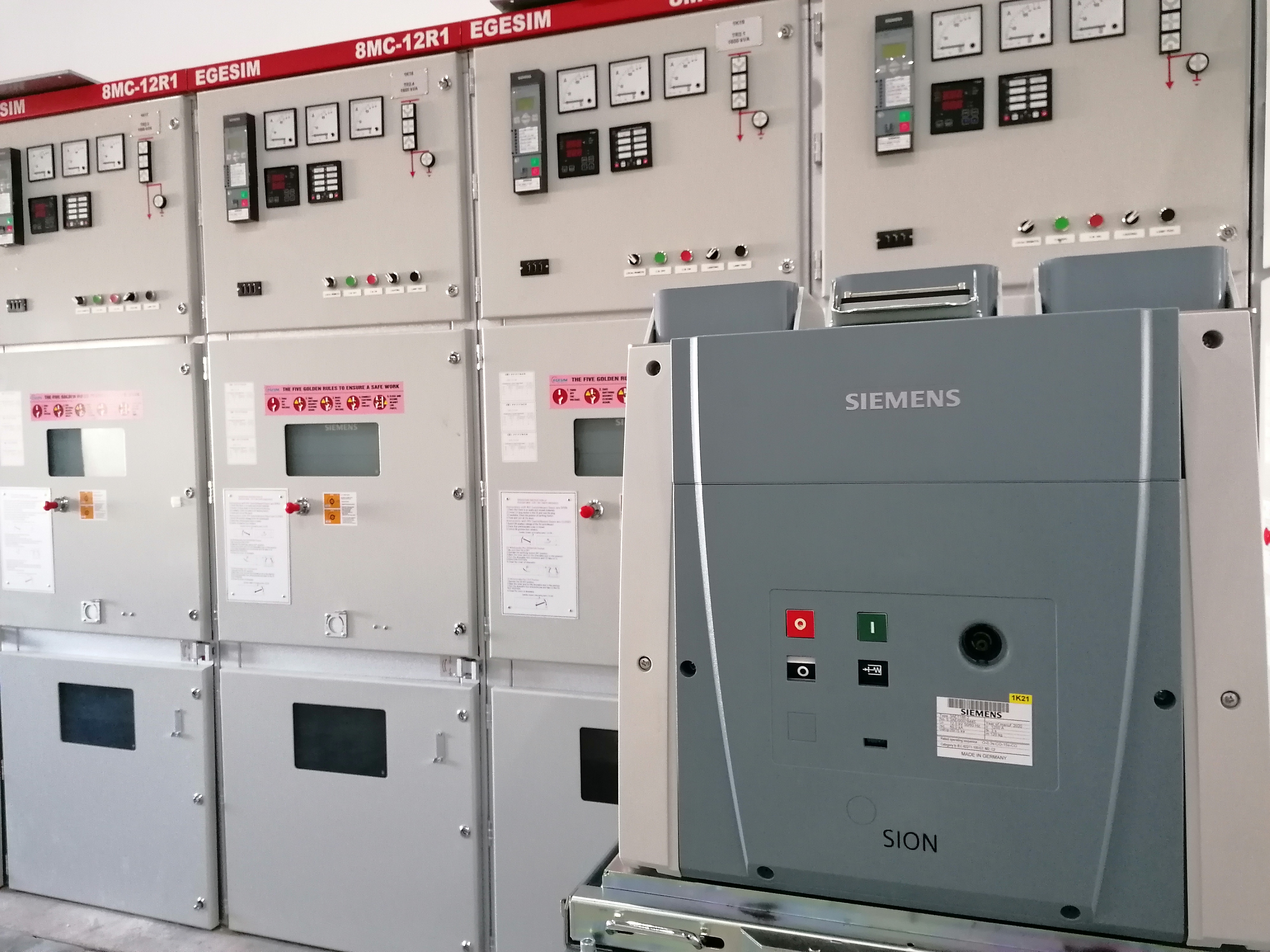 Distributed withdrawable Metal Clad panels, produced with Vacuum Circuit Breaker, designed due to IEC 6271-200 international standards, with type test certificates are used for Medium Voltage Distribution Systems of industrial plants.
Metal Clad cubicle structure consists of 4 divided from each other flameproof compartments.
It provides long time high performance due to vacuum circuit breaker technology.
Because of easy installation & a withdrawable element of the panels, there is a possibility of fast access to the circuit breaker in case of a fault.
These panels can be safely used in distribution systems according to operational charecteristics.
INNER DESIGN OF 8MC-12R1 CUBICLE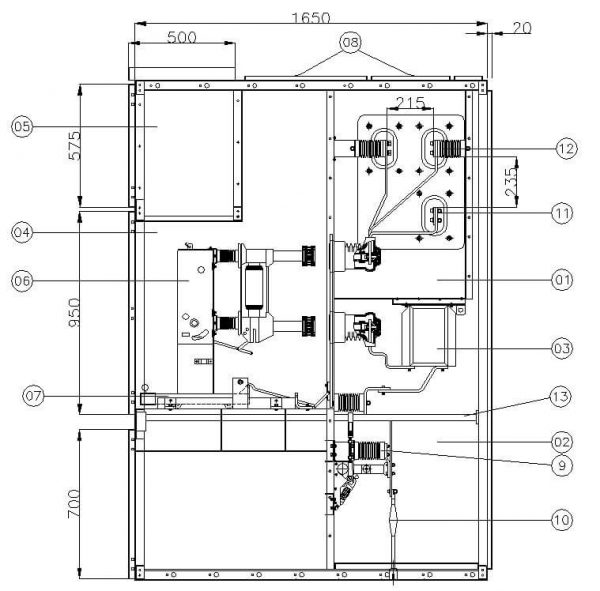 01 – Main busbar department
02 – MV cable department
03 – Current transformer
04 – Vacuum circuit breaker department
05 – LV department
06 – Vacuum circuit breaker
07 – Circuit breaker drawer
08 – Explosion lid
09 – Earthing rod
10 – MV cable connection
11 – Gate insulator
12 – Post insulator
13 – Earthing controlling device