Alfa, Sicube, 8PU 152 Distributional Panels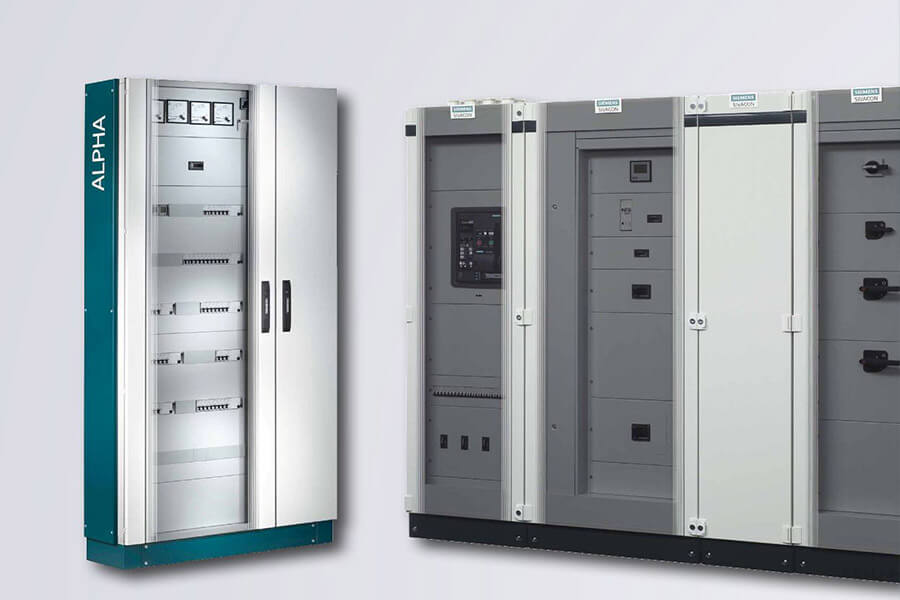 Alpha Panels
Distribution Panels Alpha, which are module designed and comprise wall-mounted type "Alpha 125" up to 125A, wall-mounted type "Alpha 630" up to 630A and standing type distribution panels, represent simple and complex solutions.
Protection class IP30/IP43/IP55.
Sicube Panels
Siemens 8MT Sicube Panels with a solid frame, practical design and attractive exterior are used as compensation, MCC and distribution panels. With protection from IP30 to IP54 and current strength up to 4000A they appear to be good solutions for residential and industrial buildings.
8PU 152 Type Panels
Low Voltage 8PU 152 Panels are used as main and auxiliary distributional panels. Because of special layer in withdrawable and fixed systems, the protection class reaches IP54. These panels with current strength up to 4000A and Type Test Certificate can be wall-mounted or standing type. They can be operated as standard Drive, PLC or Compensation panels.
Other Type Panel
Our company according to requests of our customers offers different brands ("EAE", "RITTAL") and models (stainless, wall-mounted, made of polyester etc.), besides, special "EGESIM" panels for the best solutions.